Submit
Poet Lore was the first magazine to ever publish my work way back when I was a college basketball player in South Carolina.
—Terrance Hayes, poet, educator, 2010 winner of the National Book Award for Poetry, and 2014 MacArthur Fellow
We have a mission of discovery at Poet Lore; therefore, every submission is read without regard to reputation by the Executive Editors: Jody Bolz and Ethelbert Miller. Poet Lore publishes a range of established and award winning poets such as Ai, Kim Addonizio, Matthew Dickman, Linda Pastan, Nathaniel Mackey, & Carl Philips who share the space with emerging, unknown, or perhaps incarcerated poets, some of whom may be the future stars of American poetry; indeed, they often are.
Poetry

Submit up to 5 poems. Please wait 4 months before entering another submission. We limit the submissions to 5 poems or fewer because we have a small staff, and we make it a priority to have each set of poems reach the hands of our executive editors.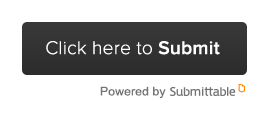 Mail Submission Guidelines
(for those who are unable to submit electronically)
You may submit up to 5 poems.
Mail submissions are only accepted January 1st through June 30th and September 1st through November 30th. We do not accept submissions during July, August, and December.
Provide a cover letter & include a list of the titles of all poems (bullet points or numbers are easiest).
All poems must be typed with name and address on each poem.
If a poem is more than one page, please indicate if the second page begins with a new stanza.
No staples.
We accept simultaneous submissions, however, let us know in your cover letter if poems are simultaneously submitted, and please inform us immediately if a poem is accepted elsewhere.
A self-addressed stamped envelope (SASE) must accompany all submissions for response only. As of August 15, 2016, we can no longer return manuscripts.
Poet Lore will recycle any submission that does not provide contact information; any submission that does not provide a return address with a SASE will not receive a reply regarding the editorial decision.
Mail paper submission to:
Poet Lore
c/o The Writer's Center
4508 Walsh Street
Bethesda, MD 20815
Essays & Reviews
Essay submissions should be emailed as attached Word documents to Jean Nordhaus, Review Editor. Double-spaced.
We do not accept unsolicited reviews. However, prospective reviewers may send a query, along with a sample review to Jean Nordhaus, Review Editor.
Please view our full guidelines for prose submissions.
Response Time
We will respond to all submissions between 2-4 months. Do not query regarding the status of your submission until 4 months have passed.
A Note on Publication Rights
Poet Lore requires first serial rights and anthology rights (for its own anthology projects and those of The Writer's Center). It requests (but does not require) the right to publish accepted poems electronically on its Web page. All other rights revert to the author upon publication; although, Poet Lore expects to be credited when poems are republished.